Besides improvements of existing functionality, TAB Reader 5 offers new data conversion tools which are geoprocessing tools, extended support for MapInfo workspaces and symbols, redesigned interface, and more!
Compatibility with ArcGIS 10.5
TAB Reader 5 contains changes and improvements addressing ArcGIS 10.5 compatibility issue.
New conversion tools TAB/WOR to ArcGIS
New tools provided to import MapInfo TAB (MIF/MID) files and workspaces to ArcGIS geodatabases and map documents.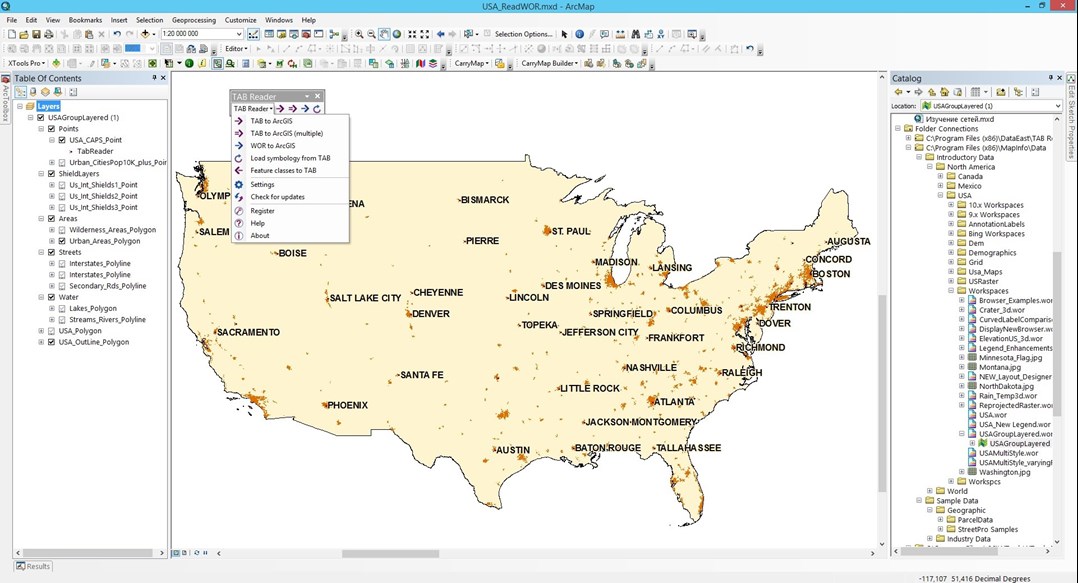 Support for geoprocessing environment
New tools are now geoprocessing tools that can be used not only from TAB Reader toolbar in ArcMap and ArcCatalog, but also from ArcToolbox. Besides, now they can be used in models and scripts.

Tools can be used in 64-bit background mode (if ArcGIS for Desktop Background Geoprocessing (64-bit) component is installed).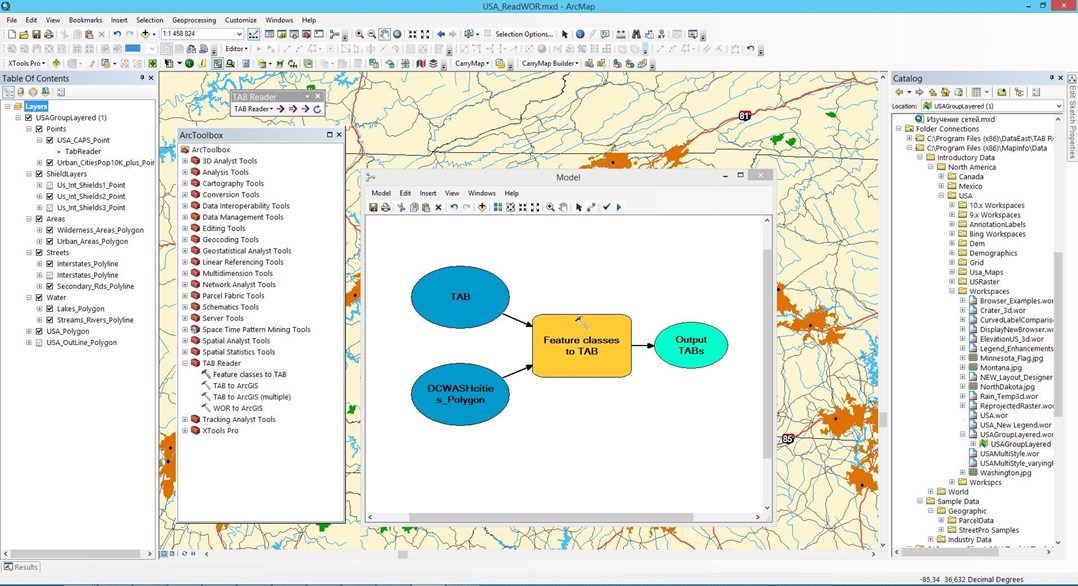 Extended support for MapInfo workspaces
Workspaces (.wor) and their content can be viewed in ArcCatalog (Catalog).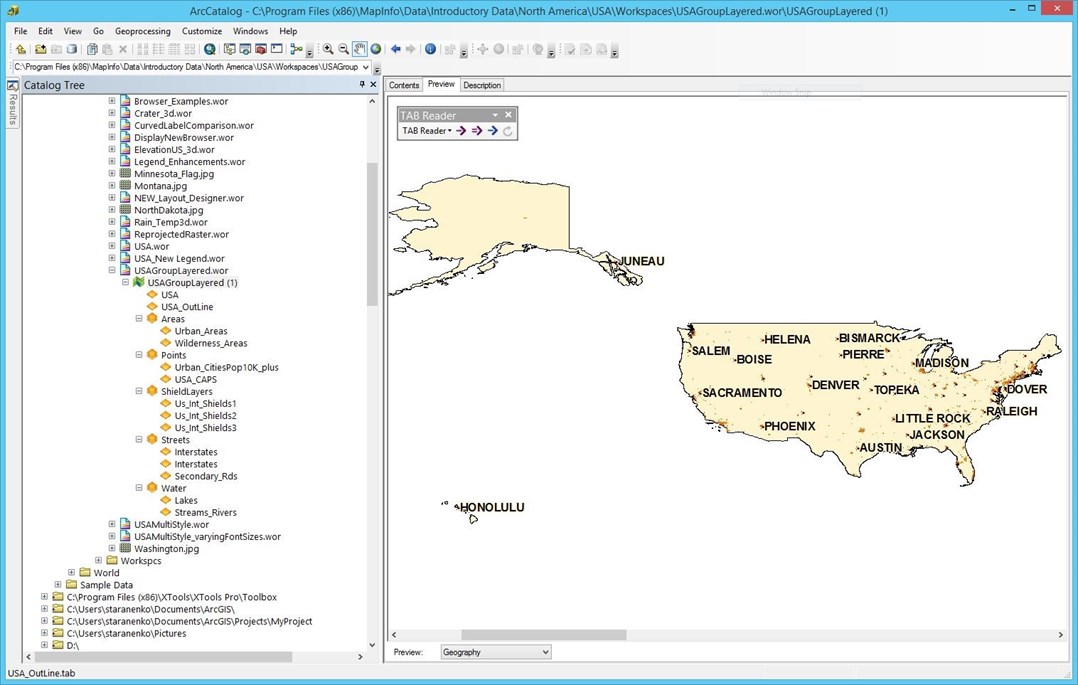 Improved support for layers
Added support for selected features and definition queries in input data (layers).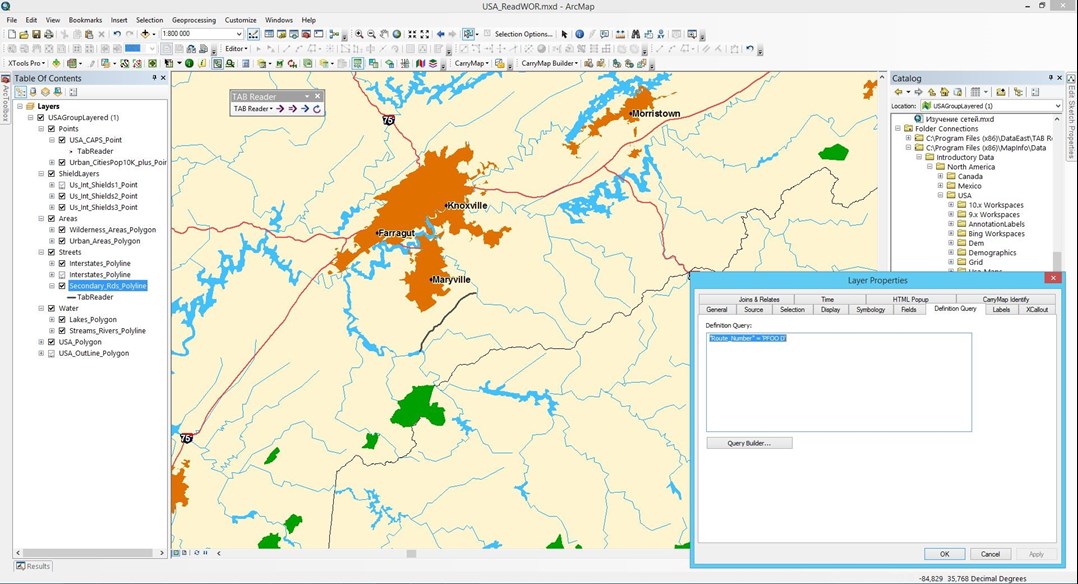 Improved support for MapInfo symbols
Custom renderers are no longer used.

MapInfo symbols can be saved as ArcGIS representation feature classes.

Added support for standard and custom MapInfo styles and symbols (MapInfow.pen, MapInfow.fnt, FillSymbols).

Added support for vector graphics (metafiles).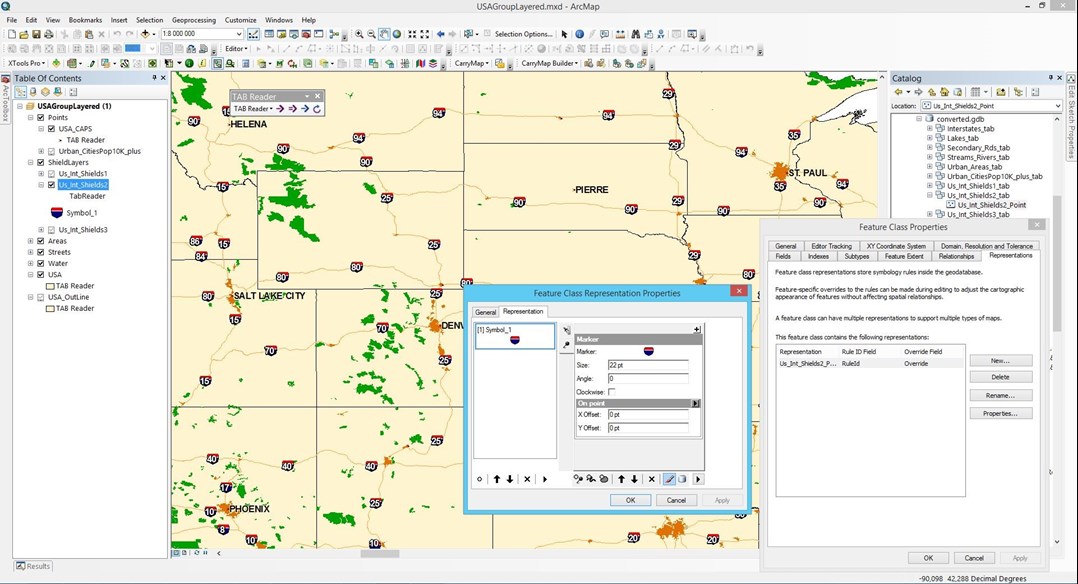 Improved support for TAB texts
TAB texts can now be converted to ArcGIS annotation feature classes.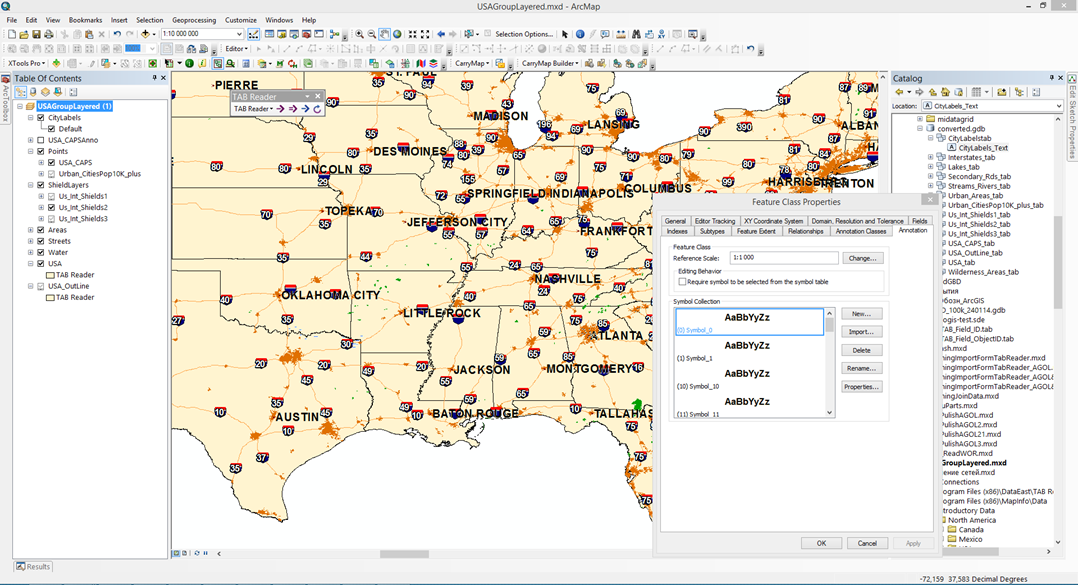 New user interface design
All tools have been reworked with new modern design and provide extended capabilities for
working with data.