TAB Reader 6 is a new major release representing following new features, changes and improvements.
TAB Reader for ArcGIS Pro
All TAB Reader tools and features are now available for ArcGIS Pro.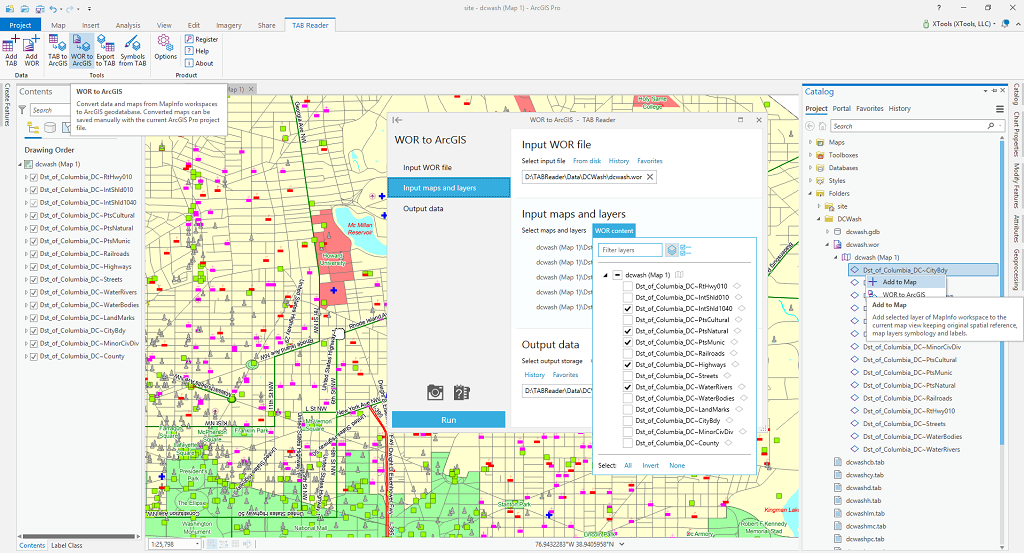 New subscription license type
One-year subscription licenses are now available for ordering.
New plug-in datasource engine
New version is based on the new engine allowing for better support of MapInfo TAB files and workspaces.
Improved support for MapInfo workspaces
Improved support for selection layers.
Improved support for thematic maps.
Maps spatial reference is now taken into account when previewing in ArcCatalog.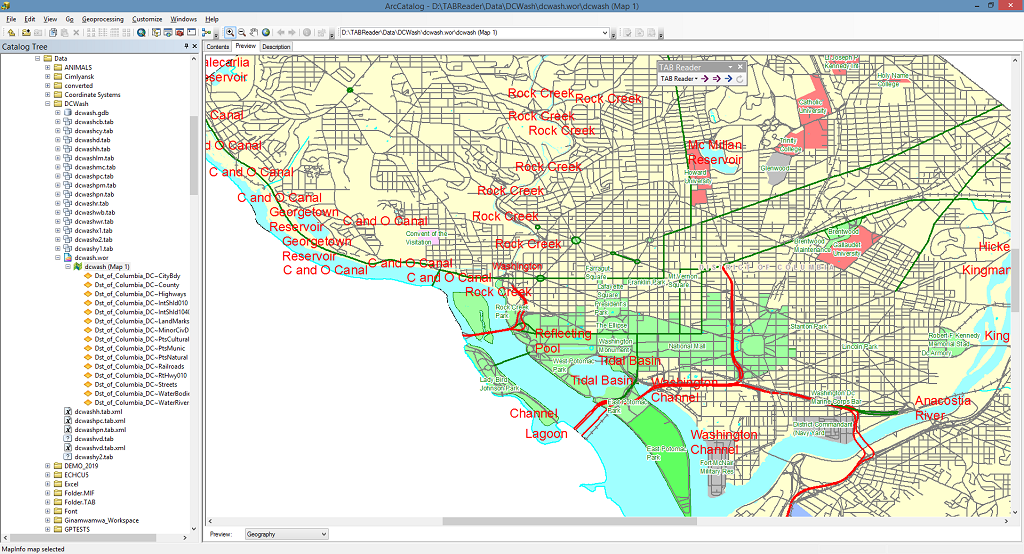 Improved support for MapInfo symbology
TAB Reader now contains standard MapInfo raster marker symbols.
Improved support for MapInfo polygon and text symbol styles.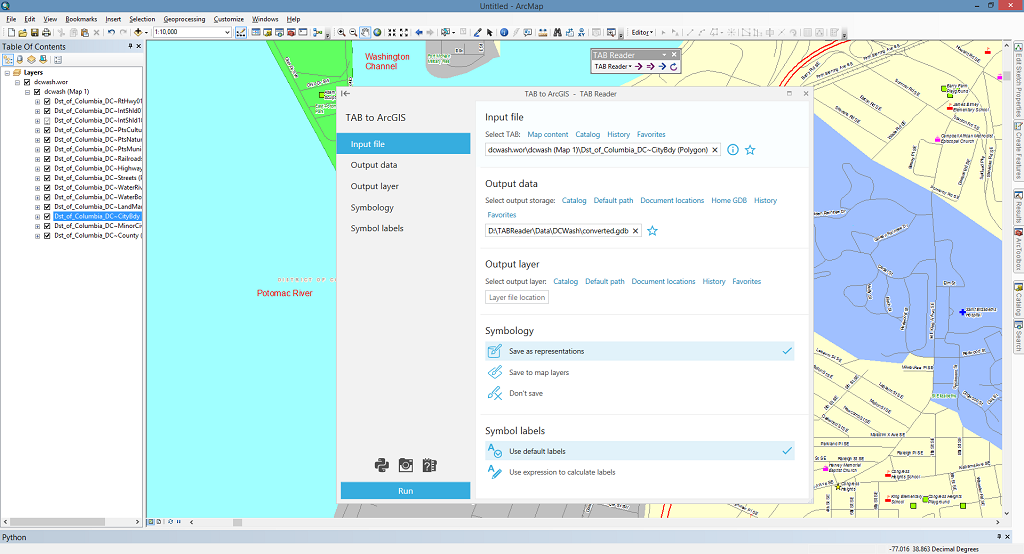 Improved support for MapInfo TAB files
Fixed support for spatial reference of raster datasets in TAB format.
Extended functionality for Feature classes to TAB tool
Event feature classes are now supported for conversion.